Travel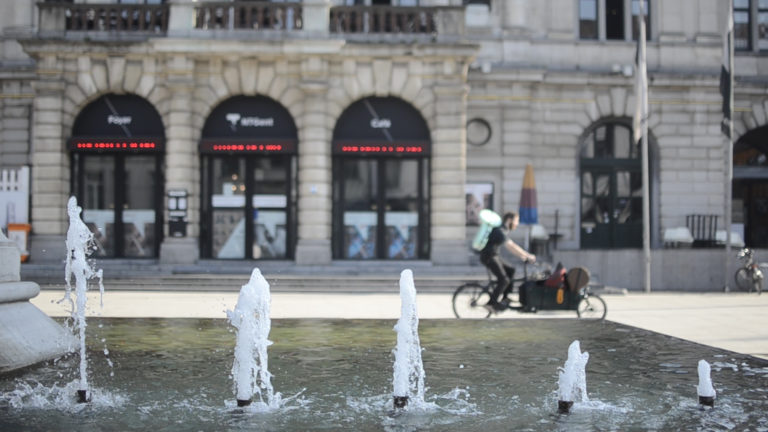 Ghent is internationally connected with a dense motorway network, train lines and bus services and within reach of several international airports. We strongly advise IHS51 participants not to rent a car!

IHS51 is proud to announce a partnership with Lufthansa Group.
Get considerable reductions on your travel from any destination in the world to IHS51 with Lufthansa One Worlds partner airline!
Special offer: Discounted travel with Lufthansa Group Partner Airlines

Lufthansa Group Partner Airlines offer a comprehensive global route network linking major cities around the world. We offer special prices and conditions to participants, visitors, exhibitors, invited guests as well as employees of the Contracting partner and their travel companions.

To make a reservation, please click onwww.lh.com/event-flight-bookingand enter the access codeBEZQYFQin the "Offer for discounted flights" area. This will open an online booking platform that will automatically calculate the discount offered or provide you with an even better offer if another promotional fare is available.

NOTE: Pop-ups must be enabled otherwise the booking platform window will not open.

These promotional fares are also available through your IATA / ARC travel agent. Travel agents can obtain ticketing instructions by sending an email tolufthansa.mobility@dlh.deand providing the access code as a reference.
For intercontinental flights you might also consider:
Amsterdam Schiphol Airport,
Paris Charles de Gaule Airport
Dusseldorf Airport
Paris and Amsterdam airports are connected to Ghent by the European rail system and several bus companies (appr. 3 hours travel).
Check out the 'Train/Public Transport' section below for your onward journey.
From Charleroi Brussels South; Lille (F), Eindhoven, Rotterdam (NL) Airports: 1,5 to 4 hour bus services.
these are smaller airports with less frequent connections
Closest (and recommended) airport: Brussels International (1h by train from Ghent)
to Ghent by Train/Public Transport

From Brussels Airport: take a 1h direct train to Gent Sint-Pieters railway station (several services every hour – appr. 16€ single)
At arrivals, take the escalator down to the train station level. Buy your ticket to Ghent at the machine. Then pass through the portals by scanning the barcode. We recommend to take a first-class ticket when traveling in the rush hour (7:30-9:30 and 16:00-18:00)
Belgian trains do not require reservation and tickets are valid on all B-rail trains. Mind: the class of your carriage is marked on the door.
Ghent also has excellent and affordable train connections with all Belgian cities and with France (Thalys) /Germany (Thalys/ICE)/United Kingdom (Eurostar) and the Netherlands (Thalys and IC trains).
Several bus companies run international coach connections to all major destinations in the neighbouring countries.
See www.b-rail.be and www.busbud.com for the best connections.
Upon arrival in Ghent, change to the De Lijn bus/tram network (1,5-2€/ride) or take a taxi (appr. 15€ tot the city centre).
Uber does not operate in Belgium!
from Gent Dampoort Station to Royal Conservatory: 15 minutes walk or 7 minutes with bus 3 (stop: Belfort)
from Gent St-Pieters Station to Royal Conservatory: 25 minutes walk or 12 minutes with tram 1 (stop: Korenmarkt)
by Car

Ghent is a progressive green city and the use of cars in the city center is largely discouraged. However, all destinations can easily be reached if one follows these simple rules:
-Update your Satnav system before you come to Ghent. Older versions might get you in trouble.

-the complete city centre is a heavily controlled 30km/h zone.
-The symposium venue is situated at the corner of the pedestrian zone of the Ghent city centre.
It is easy to drive into the pedestrian zone without being aware (minimum fine = 150€). Entrances to these zones are marked with red painted lines and trafic signs. Vendors carrying goods by car to the exhibits should send us their travel plans and license plate numbers, in order to receive a temporary passing permit.

–All on-street parking around the Conservatory is reserved for residents!
Use public parking lots if you want to park nearby the symposium venue.: Closest parking lot is Reep. Other public parking lots within walking distance are Vrijdagmarkt, St-Michiel, Zuid, Kouter. Average day fee for city center public parking lots is appr. 27€.
-abundant on-street parking is available at 6€/day around the School of Arts Bijloke Campus (Kluyskensstraat and surroundings). This is 15 minutes walk from the Conservatory. We advise day participants to consider this option. Most hotels have private parking lots -enquire!
-Those who come by car for the week can park outside of the city on a P&R site (motorway exits Gentbrugge on E17 and Expo on E40) and use public transport (15 to 25 minutes)